Well-known member
Power Uploader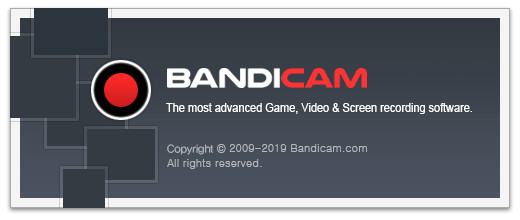 Bandicam 7.0.1.2132
| 29.44 MB |​
Bandicam makes it possible to record a certain area on a PC screen, or a program that uses the DirectX/OpenGL graphic technologies. Bandicam will help you carry out a video record with high compression ratio, while keeping the video quality closer to the original work, and provides performance far superior to other programs that provide similar functions.
VIDEO-RECORDING of games and streaming videos
- Recording of WOW, Minecraft, Webcam, and computer screen
- H.264, Xvid, MPEG-1 and MJPEG video codec support
- PCM and MPEG-1 Layer II audio codec support
- AVI video format (.avi) support
- MPEG-1 video codec VBR mode support
Improved the recording performance by using a hardware-accelerated H.264 encoder.
- Bandicam provides hardware accelerated h.264 encoder
- Nvidia CUDA/NVENC H.264 encoder
- Intel Quick Sync video H.264 encoder
- AMD APP H.264 encoder
IMAGE-CAPTURING of games and streaming videos
- BMP, PNG and JPEG image format support
- Continuous image capturing
FRAME RATE control (FPS management)
- FPS overlay (Show FPS) / FPS limit
Key features of Bandicam
- Bandicam can record DirectX/OpenGL programs like Fraps (Fraps Alternative, Better than Fraps)
- The recorded file size is much smaller than other software (Bandicam compresses the video when recording)
- You can upload the recorded file to YouTube without converting (720p/1080p full HD video can be made)
- You can record over 24 hours without stopping (Auto Complete Recording function can be used)
- You can record video at resolutions of up to 2560x1600 in high quality
- You will experience much less lag than with other capture programs (It uses much lower CPU/GPU/HDD)
------------------------------------*****------------------------------------
⭐️ Bandicam 7.0.1.2132 Repack & Portable by Elchupacabra
(29.44 MB)
NitroFlare Link(s)
RapidGator Link(s)